PROGRAMS & INITIATIVES
Covered CA Navigator Program
Covered CA Navigator Program
The Navigator Program is federally mandated for all state health exchanges. Covered California's Navigator Program is a partnership with community organizations across the state who have experience in reaching and assisting California's diverse populations and have proven success enrolling Consumers in health care programs. Navigators are Certified Enrollment Counselors that assist Consumers through a variety of outreach, education, enrollment, post enrollment, and renewal support services including, but not limited to, the following:
Inform Covered California eligible consumers of the availability and benefits of obtaining health care coverage;
Promote the value of purchasing health care coverage;
Motivate consumers to act;
Help consumers to shop and compare plans;
Facilitate enrollment into Covered California Health Insurance Plans;
Assist consumers with the Covered California eligible renewal process; and
Provide post enrollment outreach and support to Covered California eligible consumers.
Certified Enrollment Counselors
The Coalition of Orange County Community Health Center's Certified Enrollment Counselors (CEC) assist consumers, free of charge,  in applying for health coverage and renewals. With a health insurance in hand, consumers are more likely to get preventive care, save thousands of dollars in unnecessary emergency room visits.
Staff members who speak English and Spanish help consumers understand the importance of health coverage and provide assistance through the Covered CA Health Exchange Marketplace, created as part of the Affordable Care Act. Through this exchange, we discuss options and ensure that coverage matches residents' medical needs. As certified enrollment counselors, we can assist in applying for Medi-Cal, a program providing health coverage for low-income families or individuals.
We can also help those already receiving Medi-Cal benefits by helping them fill out their Medi-Cal Re-determination paperwork. No matter what program our clients pick, we want them to understand the healthcare system. Please contact any of the following counselors to get you on your way to receiving healthcare coverage.

Alma Vieyra: English / Spanish
Phone: (714) 795-0686
Email: avieyra@coalitionoc.org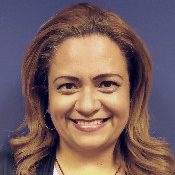 Alejandra Hernandez: English / Spanish
Phone: (714) 943-1716
Email: ahernandez@coalitionoc.org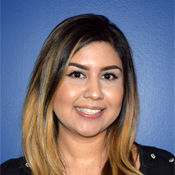 Stephanie Hernandez: English / Spanish
Phone: (714) 474-1034
Email: shernandez@coalitionoc.org
Enrollment Support Contact
Phone: (714) 352-5998
Email: enroll@coalitionoc.org